Good going Assange.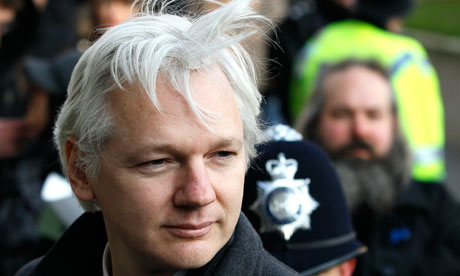 The WikiLeaks founder Julian Assange has sought political asylum at the Ecuadorian embassy in London, sparking a new crisis in the tortured history of his extradition to Sweden.

Assange walked into the embassy in Knightsbridge and asked for asylum under the UN human rights declaration. He said: "I can confirm I arrived at the Ecuadorian Embassy and sought diplomatic sanctuary and political asylum.

"This application has been passed to the ministry of foreign affairs in the capital Quito. I am grateful to the Ecuadorian ambassador and the government of Ecuador for considering my application."